Hazel has a cover! I repeat. Hazel has a cover! She also has a preorder link!
And if you'd like to check out Hazel's first teaser, you can visit her official page to do so.
Hazel is on a roll today.
Here she is, in all her sweet glory…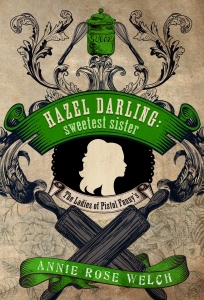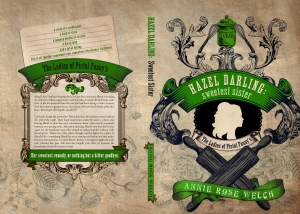 Release Date: December 14, 2016
(Sweetest Sister will also be released in a boxed set sometime in October 2016, details to follow)
A pinch of a sordid past.
A dash of vices. 
A heaping handful of sisters. 
A bit of faith.
And a lot of baking. 
Stir it all together somewhere new, somewhere like Carmel, California. 
Hazel Little Darling is hoping this is a recipe for a new start. Hazel is banking on a life full of flour, sugar, butter, and fairytales to make all her dreams come true. A life far removed from the one she had been living—a life of secrets with her infamous gang of sisters. She swears off excess food, drinks, pills, and, boys, all in hopes of living the "good life."  
California brings the mysterious Tobias Jameson, who seems to materialize in the still of the night. Their fated rendezvous under the stars is a short one, leaving Hazel to draw her own conclusions about what exactly transpired between two passing souls. After their meeting, Hazel's sure that she'll never again see the handsome man who seemed to understand her without truly knowing her. Tobias has other plans, though, and he fights for a place in Hazel's life— something Hazel has never experienced before and that makes her trust him even less. So when Hazel's history is brought to light, she's not sure whether her past will steal her happily ever after, or become the foundation of her life's greatest recipe. 
Her sweetest remedy, or nothing but a bitter goodbye.