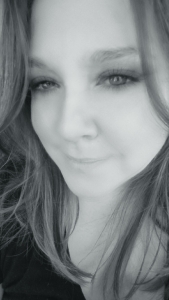 Come and sit down, stay a while. Put your feet up. We'll grab a cup of café au lait and some beignets. I'll put Pete Fountain on. We'll swap stories. You tell me about you, and I'll tell you a little about me. And if nothing else, as we say in the Big Easy, we'll just laissez les bons temps rouler… Let the good times roll. And don't mind the heat na', ya hear? It's just the city wrapping you in a warm southern embrace, dawlin'.
I'll go first. Break the ice a bit.
I was grown in the south. Born and raised up right in New Orleans, the city that care forgot. I speak with a southern flourish and cook with it too. I grew up in a very lively and eccentric household, filled with bright and wonderful characters, who could've easily been transferred into a very entertaining novel.
I spent my summers barefoot, hot, and usually exploring and getting into things I wasn't supposed to. New Orleans has always been a creative playground for me. She has always been mysterious, full of charm and enchanting with all her history and heat— a magical potion for a child stewing in her pot of gumbo. When I'm not writing, (transcribing for the voices in my head), I'm the Mama of one little Sofia girl, and my hubby's favorite cook. We also have two very peculiar dogs who go by the names of Boudreaux and Tabasco.
I love — words (particularly making up my own), books, photography, creating something out of nothing, music, dancing, fast cars, and all those characters who keep me awake at night, writing or reading, until the sun comes up. I'm known to shorten my words (hey, ya'll better stop, na'!) and write long books, or perhaps tell long stories. I'm one of those who don't believe they make music or movies like they used to. And I've always had this very strange affinity for Jim Croce. Yeah, you never mess around with Jim. Never.
Na', it's your turn, dawlin'. Because if there's one thing I love, it's a damn good story. And everybody's got one, whether they like it or not.